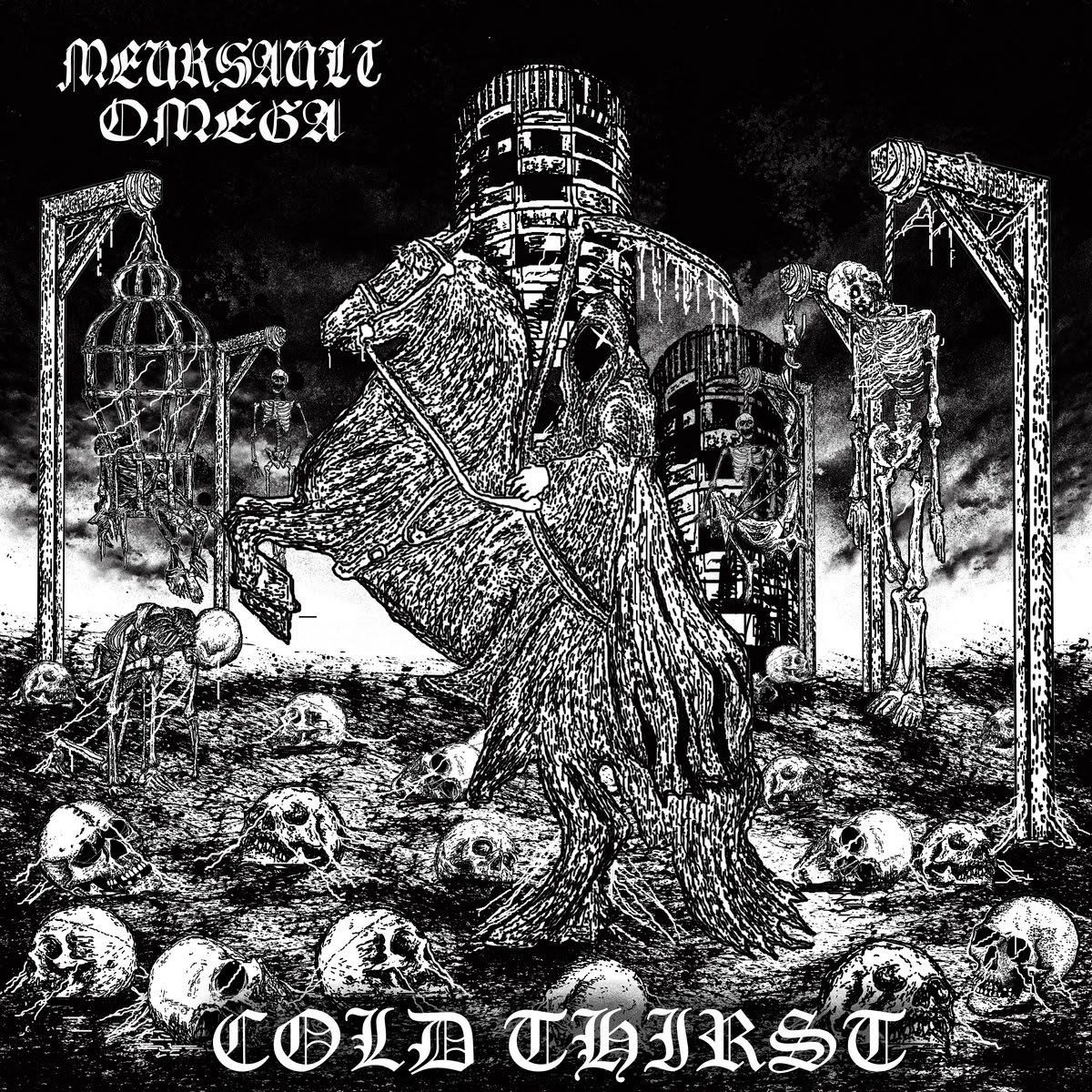 FFO: Celtic Frost, Rammstein, Sonic Youth
Meursault Omega is a project devised by Cliff Scott, audio engineer, songwriter, musician, and producer, working in Milano (Italy).
After a first full-length (Meursault, 2020), generally well received – read Metal Temple review HERE ! Cliff worked hard on this second release focusing on some aspects of capital death. Being a producer and a composer, he created the music and the lyrics himself, but at the same time decided to involve many interesting artists of the Italian metal scene on the way to have different colors in the various songs, especially in the vocals. He involved Chiara Manese, an awesome mezzosoprano and classical crossover artist (Blut, Chakra), Francesca Tosi a powerful young singer (Mediera, MadHour), Asator Ægishjálmur, an amazing singer working mainly in black metal projects (Madvice, Daysidied), Simona Guerrini, vocalist of death metal band Gravestone, Lunaria Wistful (Mooniric), Carlo Fiore, keyboards and synth player of the progressive rock band Macchina Pneumatica and Matteo Venrgoni, acclaimed mastermind of the progressive metal Detevilus Project. Unfortunately, Matteo died just some weeks after the recording of his solo in To the Core. 
The artwork of Cold Thirst was realized by Frost Bite, an Indonesian illustrator.
The album was released by Cliff Scott's label Heaven Full of Astronauts on March, 28 – 2021.

Follow the band at these links:
Official site: https://meursaultomega.com/
Facebook: https://www.facebook.com/Meursault-Omega-112265750289834 
Bandcamp: https://meursaultomega.bandcamp.com/album/cold-thirst
Instagram: https://www.instagram.com/meursaultomega/?hl=it
e-mail: info@meursaultomega.com
Reproduced with permission from Metal Devastation PR