For fans of Electric Wizard, Black Sabbath, Uncle Acid and The Deadbeats 
LP "Doom of Babylon" available Summer 2021
In his 10 years in the music scene Roy Waterford has amassed many accomplishments. In his early days in the hip hop scene he shared stages with such acts as Mac Miller, Freddie Gibbs, and Ghostface Killah. More recently in the jam band scene he played several music festivals and toured the U.S for roughly two years. After departing from touring, he set his sights on Reggae music, writing and recording an album in three months and signing with an independent label in Cyprus. Now Roy has returned to his musical roots: heavy metal.
Inspired by iconic bands like Black Sabbath and Uncle Acid and The Deadbeats, Waterford has created the musical persona of Watchman, and it is under this title that he will be releasing his debut album, "Doom of Babylon".
Watchman is the brainchild of multi-instrumentalist, producer, and audio engineer Roy Waterford. Drawing inspiration from Black Sabbath, Electric Wizard, and Sleep among others, his debut album "Doom of Babylon" is a product of the artists' bluesy, psychedelic rock influences channeled into eight heavy doom metal tracks.
While we wait for the full album to be released, three songs have been released as a standalone E.P. called Behold A Pale Horse. Stoned Meadow Of Doom is streaming the E.P. now on their YouTube channel and it can also be purchased on Bandcamp!
Watch the video
Follow the band at these links:
https://watchmandoom.bandcamp.com/album/behold-a-pale-horse
https://www.instagram.com/rjuna.watchman/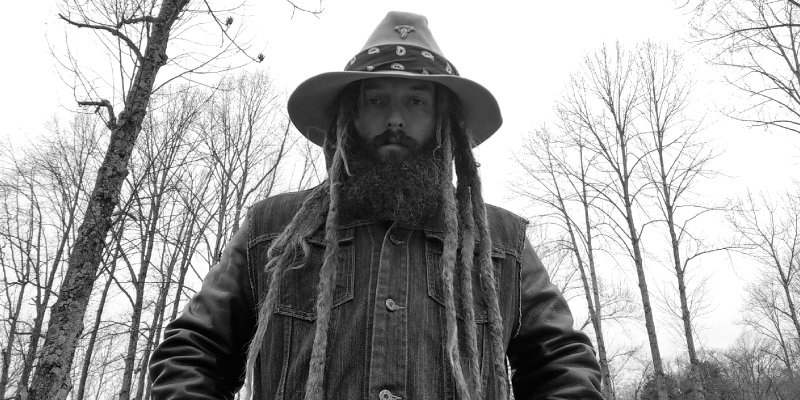 Reproduced with permission from Metal Devastation PR