For fans of Muse, Alice In Chains, Deftones
December 9, 2020 – Alt Rock/Metal band Follow Me Dark ends 2020 on a high note with the release of their self-titled odyssey "Follow Me Dark". Slated to go LIVE on the winter solstice, the 12/21 release is an impeccable testament to their dedication and perseverance. COVID truly changed everything for musicians, putting them in an introspective position to create art during a time when nobody is playing shows. In light of this, Follow Me Dark chose to focus on finishing their album right in time for the changing of seasons. In the spirit of challenging comfort zones, their full length album is meant to welcome people into listening to something outside of their realm of comfort. Instrumentally, the band taps into multiple genres in an attempt to convey a mood through music to reflect the dimensions that are inside of all of us. Their intricate textural interludes and melodic choruses captivate fans of alt rock, metal, psychedelic rock, indie rock and even rock opera. The modern psychedelic grooves and metal attacks tap into fans of Muse, Alice in Chains and Deftones.
Follow Me Dark's emotional new album isn't afraid to confront human nature in a very raw and transparent way. Consisting of Stephen Kozak (vocals/guitar), Sean Batinic (guitar), Elliot Grove (bass) and Jim Boots (drums), the band reveals a chemistry between bandmates that assists in amplifying their message in a relatable yet 'larger than life' way. Hailing from Grass Valley, CA, the band has successfully introduced their grassroots following to a progressive approach to songwriting. And in "Follow Me Dark", the band embraces very organic musical peaks and valleys, offering a refreshing complexity to the alt rock/metal genre. "Too much music nowadays is predictable, it's unexciting. It's not surprising. That's something we pride ourselves in; we try to make music that pushes you into "I didn't see this coming. I'm off my rocker. I can't categorize this" says vocalist/guitarist Stephen Kozak.
Check out the video
Full length albums are often hard to come by in our singles-laden world. But "Follow Me Dark" has a unique way of provoking you to commit to listening from beginning to end. The "Follow Me Dark" project embraces the darker parts in all of us that we aren't always consciously aware of. With the release of their self-titled project, they hope to create an outlet for people who might be confronting some of the same feelings that they do; those feelings of dread, confusion, chaos and anger. In the words of drummer Jim Boots, "There's a dark, shadowy feeling to the music that's kind of what the world is going through right now." And after such a turbulent year, it's important not to ignore those feelings but to welcome them knowing that many are experiencing the exact same thing. While the light and positive emotions bring us together, so do the dark ones. Our imperfections make us relatable to one another and after a culmination of two years of intense creativity, Follow Me Dark hopes to provide their fans with cathartic & spiritual experience to wrap up a year that is sure to go down in history books.
Follow the band at these links:
https://www.facebook.com/followmedark/
https://www.instagram.com/followmedark/
https://www.youtube.com/channel/UC-pdXm3_7vcCZlFS4Nv6H-w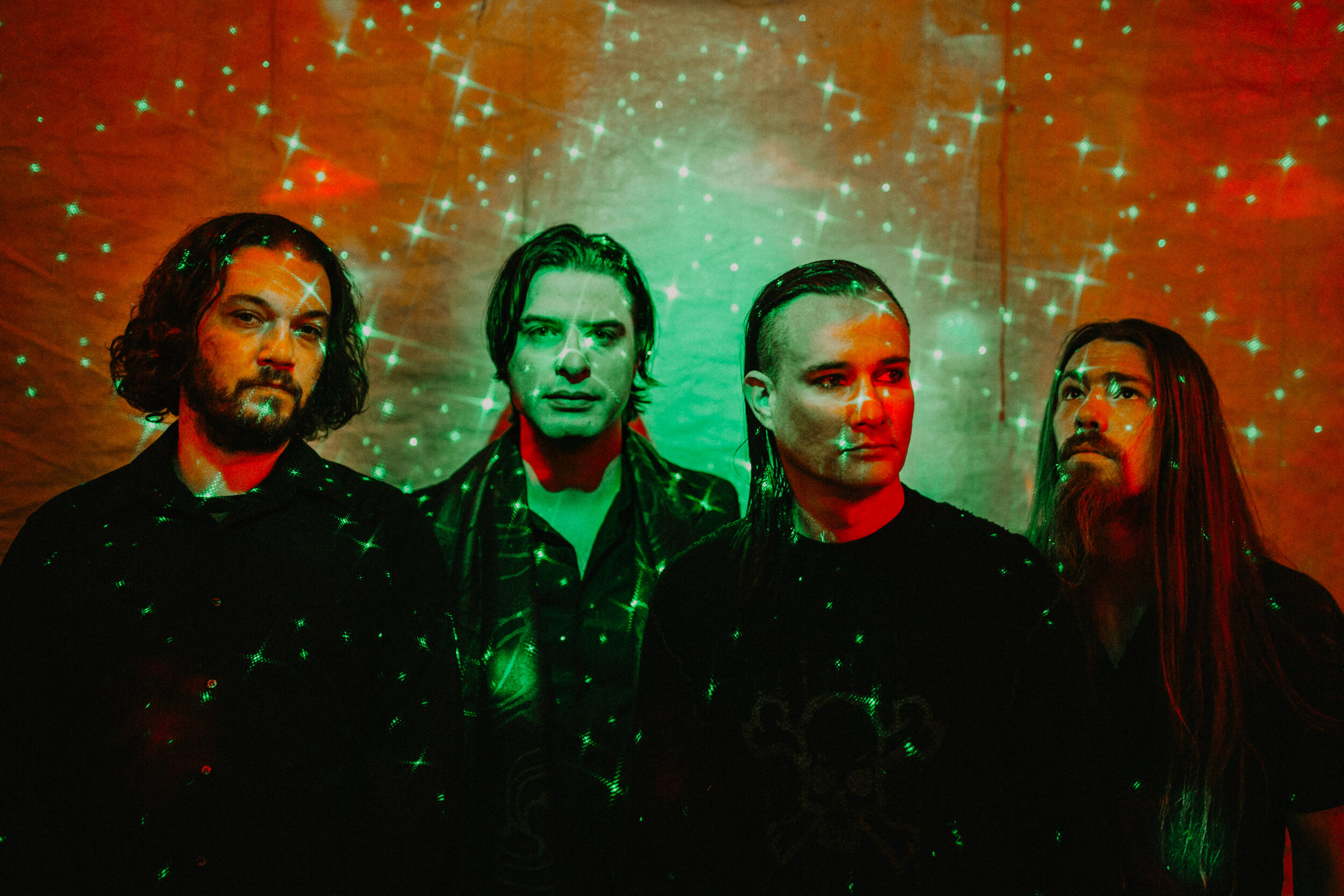 Reproduced with permission from Metal Devastation PR